Insurance and Financing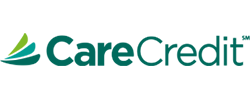 Dental care is important for maintaining healthy, good looking teeth, and it's vital for your overall health as well. We accept several types of payments for our patients, including dental insurance plans, cash, and other financing options.
In-Network Insurance Plans
For out of network insurance benefits, we will submit services to the insurance on the patient's behalf; however, some insurances will assign benefits to the patient only, in which case, the patient would pay the office in full and will be reimbursed by the insurance company directly.
Payments for Out-of-Pocket Expenses
You will have some out-of-pocket expenses with a dental insurance plan, such as copays and deductible payments. We also take these forms of payments if you don't have dental insurance, which are:
Cash
Credit Cards
Debit Cards
CareCredit
In-House Financing
FinDent is our patient-friendly "in-house" financing option that offers our patients the best terms and lowest rates available anywhere on the planet.
Its mission is to make treatment affordable for all our patients.
FinDent payment plans, generally:
APR: 0%—11.99%.
Plan amounts: $1,000—$25,000 (above $25,000, case-by-case).
Less than half the cost of CareCredit and LendingClub.
Everyone gets approved who has a verifiable bank account & credit score (VantageScore credit score).
No origination fee, annual fee, or hidden fees.
No prepayment penalty.
Applying is free.
Applying will not impact your credit score.
Applying will not obligate you to anything.
Apply for a free quote at WeAreFinDent.com or call (833) FIN-DENT to talk with a real person!
Begin treatment immediately.
No-interest payment plan:
3 months.
No interest if the balance is paid within 3 months.
Low-interest fixed-rate payment plans:
6, 12, 18, & 24 month plan options.
Low interest even if the balance isn't paid within the specified time period.
If you have questions about paying a bill from our dentists at Beverly Dental Group, contact us regarding any concerns that you may have.